Offering a safe & premium Kids Yoga experience.
Yoga and mindfulness are activities that all children are capable of, and the benefits go far beyond the home and classroom. We empower children with tools to accept themselves and others. It starts with curiosity and fun, and transforms into kids who are empowered emotionally, physically and mentally.
" ​What people are saying! "
​"(Our kids) have a better knowledge of their bodies and are beginning to understand that we can make our bodies healthy from the inside out with good food and healthy habits. "
​ " Our children are better able to regulate their emotions and utilize the breathing techniques and certain poses to return to a calm state of being"
We love you ​Tachouyoga!
Anna Olson, Chester's Mom
Tachou has been intimately engaged with the healing arts since childhood and a dedicated student of yoga for over ten years. She has been a model for more than two decades and an actress.


Through years of endeavoring her own spiritual and scholastic self-study, this Beverly native has encountered many teachers from cultures around the world who helped challenge, develop, and balance her intellect with compassionate discernment.


An ardent student of life, between continuing studies she actively pursues and maintains qualifications in anatomy, physiology, nutrition, comparative religious philosophy, and music.
​Yoga is a lifelong practice that will stay with your child as they grow.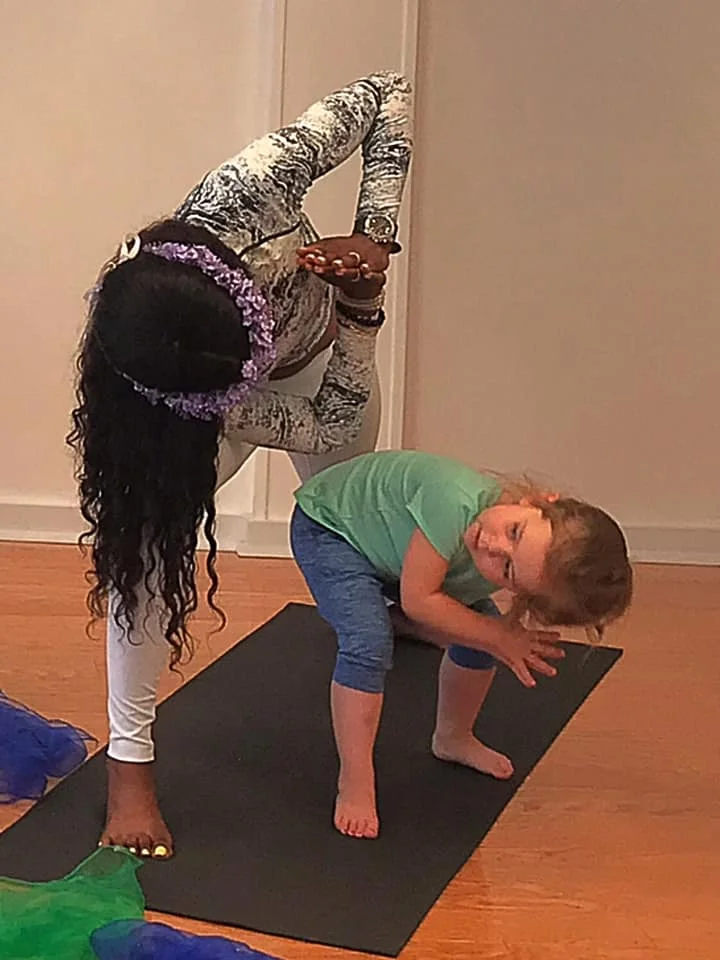 Our classes are designed to encourage self-discovery by building your child's self-esteem and confidence, enhancing flexibility, and improving balance and coordination. Through mindful breathing techniques, they will learn how to relax and self-regulate their bodies. These skills are achieved through developmentally appropriate yoga games, creative poses and simple to challenging yoga flows.

Kids can experience many stressful situations, from homework to competition in sports, to name a few. Yoga teaches them how to react to these stressors in a positive and healthy way. It is our goal, at Born Yoga, to increase self-awareness and understanding of how their actions can affect both themselves and others.

Our motto is that yogis are kind, mindful and helpful. We place a strong emphasis on teaching kindness and communication skills within each class. They are encouraged to give and receive help, when needed. The concept of mindfulness is approached appropriately based on age.
 
We are so excited to make you a part of the family!